WAREHOUSE LOGISTICS
————





GUANGDONG HONGCHUAN SMART LOGISTICS CO., LTD.

Stock Abbreviation: Hongchuan wisdom
Stock Code: 002930

Company Address: Dongguan City, Dongguan City, Hong Kong Shasha Chemical Zone


· The total capacity of the built and under construction tank is nearly 2 million cubic meters.
· One of the largest private chemical storage groups in China
· China Advanced Unit for Dangerous Goods Logistics Safety Management
· "2017-2018 China Top 100 Warehousing Service Enterprises in Chemical Logistics Industry"
· Guangdong Province "May 1 Labor Award" Enterprise
· "Golden Jar Award" Best Warehousing Service Provider
LOGISTICS SECTOR ARCHITECTURE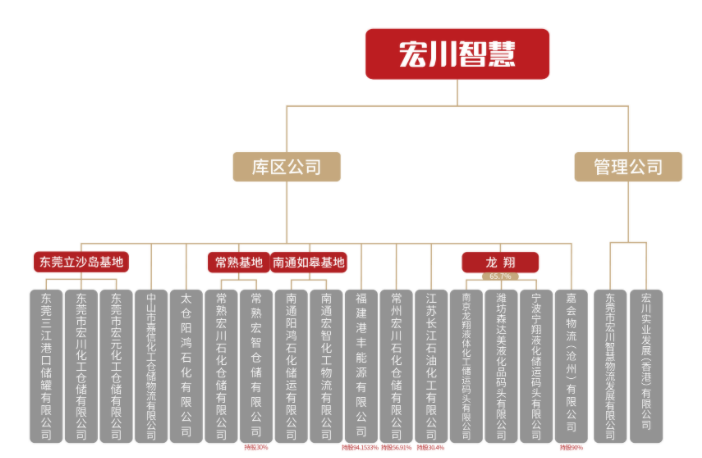 REGIONAL LAYOUT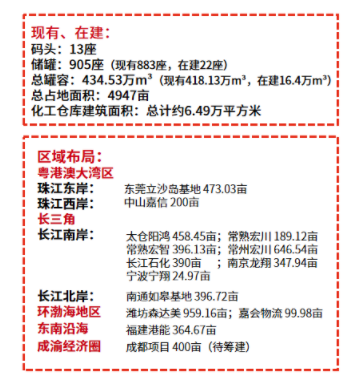 FUTURES DELIVERY WAREHOUSE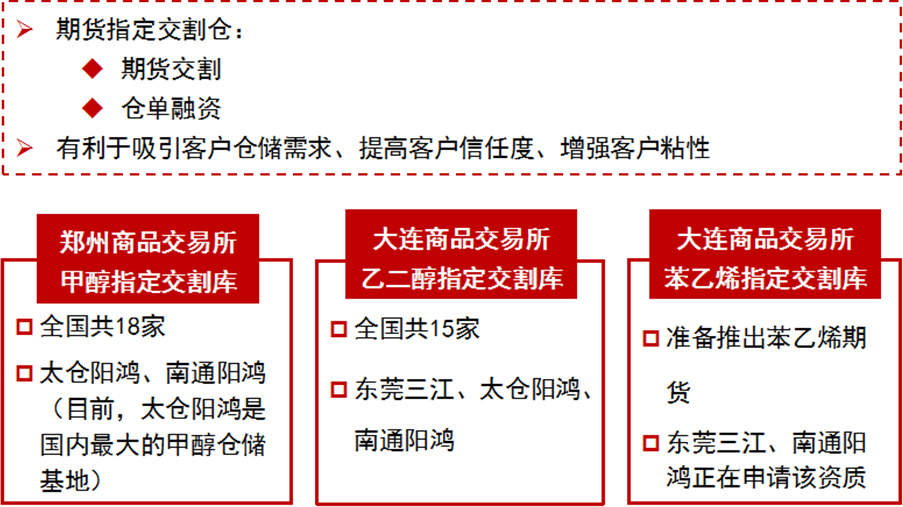 HONGCHUAN WISDOM COMPANY PROFILE
————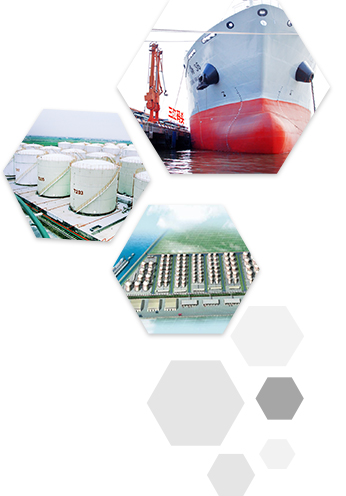 DONGGUAN SANJIANG PORT STORAGE TANK CO., LTD.
Abbreviation: Dongguan Sanjiang Company Address: Dongguan Gangli Shadao Chemical Zone


· Land occupation280mu,20,000 tons pier
· Storage tank97seat,Total tank capacity24.13 million m3
· Dongguan Gangli Shadao Chemical Zone firstLarge dock storage project completed and put into operation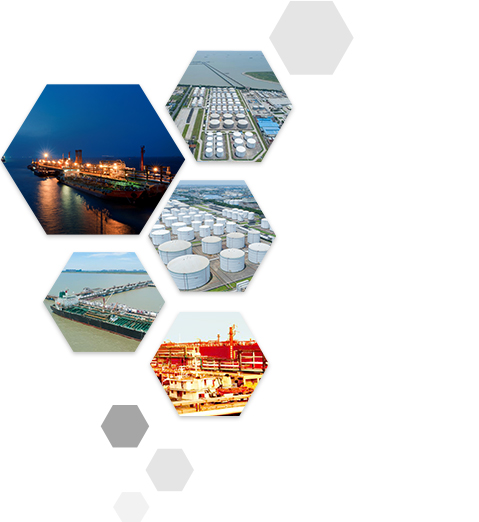 TAICANG YANGHONG PETROCHEMICAL CO., LTD.
Abbreviation: Taicang Yanghong Company Address: Suzhou Taicang Port Development Zone


· Land occupation412mu,80,000 tons pier
· Wharf annual throughput5000000
· Storage tank77seat,Total tank capacity606,000 m3
· The largest methanol storage base in the country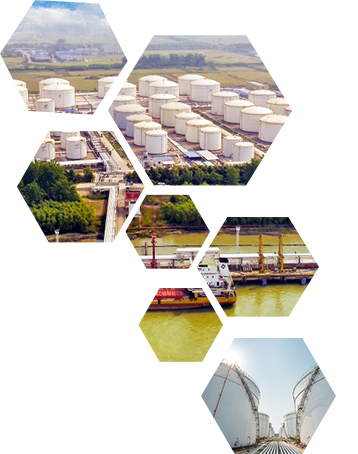 NANTONG YANGHONG PETROCHEMICAL STORAGE AND TRANSPORTATION CO., LTD.
Abbreviation: Nantong Yanghong Company Address: Rugao Port Area, Nantong


· Land occupation350mu,80,000 tonspier
· Existing tank66seat,Total tank capacity47.50万m3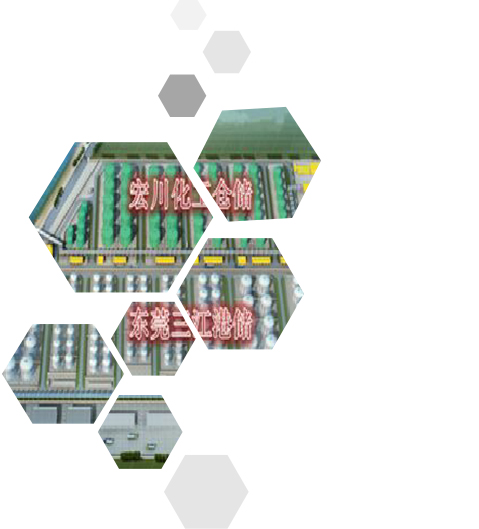 DONGGUAN HONGCHUAN CHEMICAL STORAGE CO., LTD.
Abbreviation: Dongguan Hongchuan Company Address: North side of Dongguan Sanjiang, Lisha Island Chemical Zone


· Ground179.71mu,Shoreline230M
· Under construction20.75 million m3 Tank area and3Ten thousandTonnage terminal












DEVELOPMENT PLAN
————



INDUSTRY MERGERS & ACQUISITIONS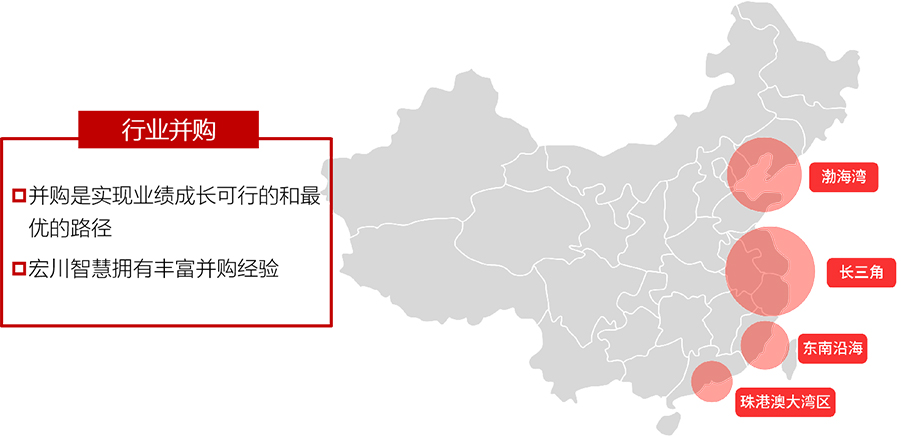 INNOVATION & DEVELOPMENT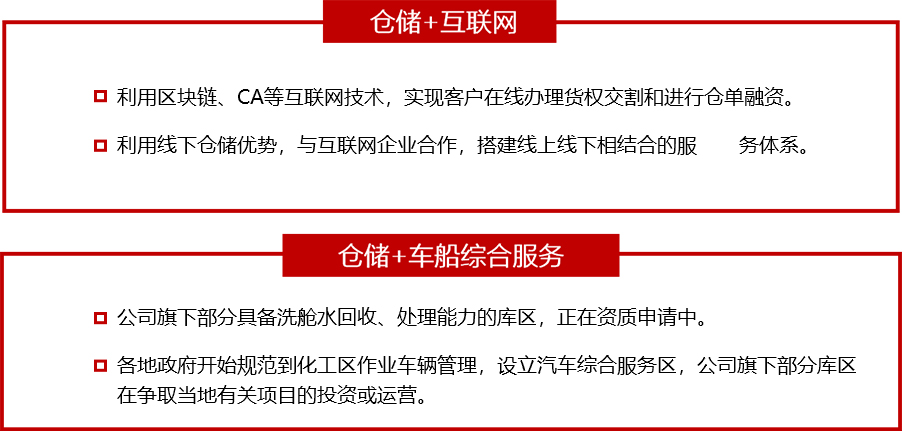 OUTPUT MANAGEMENT SERVICE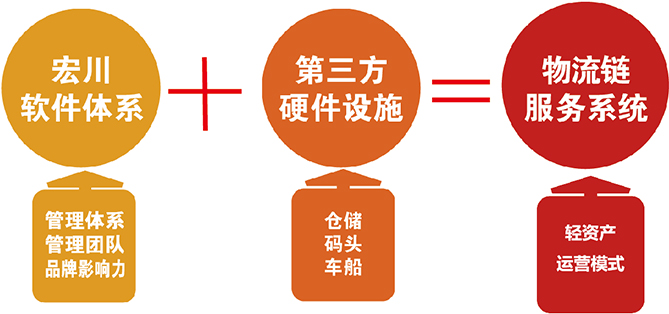 DEVELOPMENT PLANNING & VISION